The return of the Tanzanite
When I think about the fact that even though we, His beloved children, are SO broken and sinful… His mighty power has been and is at work in us… this makes me look at my believing friends in a different way.  The first time that I was shown the formula (process) that had to occur for a Tanzanite to be created, I knew that I would never look at that stone in the same way again.  I often...
I cannot begin to do it
"God will allow us to go on until we break our ignorance over some obstacle, then we are willing to come to Him as paupers and receive from Him. "Blessed are the paupers in spirit," that is the first principle in the Kingdom of God. The bedrock in Jesus Christ's kingdom is poverty, not possession; not decisions for Jesus Christ, but a sense of absolute futility - I cannot...
I would have done the same thing.... →
Humbling
Not too long ago, a strange guy randomly came in and plopped down on a paint bucket in my studio to explain to me why he was so skeptical about Christianity.  We ended up having an awesome conversation and he left. I sat there in silence thinking… "What if I have no future as an artist?  What if the Lord only planned on me having a career in art up until this point just so that I could...
A dream trip →
For years, I have dreamed of traveling to see the ice caves in Antarctica.  Apparently, the time is now.  Who's with me? ;) So serious… start savin!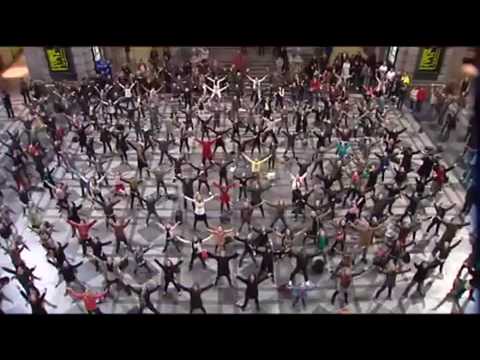 Bring on the Trouble
"It takes a tremendous amount of discipline to live the noble life of a disciple of Jesus in actual things." Oswald Chambers So true.  Difficulties and trials are expected when we have extirpated ourselves from our comfort zone and have traveled across the world to find ourselves immersed in all things foreign.  When we experience difficulties while outside of my control zone, we find...
Shut'n de do'
He will satisfy.  When I snap out of my "He-will-satisfy" amnesia, and get rid of the thing that hurts to leave behind, he proves (once again) that he can satisfy.  He will satisfy to the degree that the old lover of mine pales in comparison to the new intimacy with God which has now filled that void.  "Why don't I feel close to God?"  "Why is he not revealing...
full
How do we hand over everything, every relationship to him?  To identify with his interest in others before our own?  By being SURE of his spirit within us.  How are we sure of his spirit within us? While in Africa, I had been witnessing amazing things and was overwhelmed at the Mamelodi people's unwavering faith. Their understanding of the Holy Spirit challenged my own.  They had welcomed...
Bring on the fire
How amazing it is that all of our good things, treasures, and pleasures are only temporary.  The only thing that we can have or experience which will be taken into eternity are the refining work of the holy spirit in our lives.  When we let go completely and allow him to work, he will.  Those changes connect us to eternity.  The growth (becoming more and more like him) is a concomitant of his work...
Givin em somethin I can fe-eel....
Today I am changing the song lyrics "Givin him somethin he can fe-eel" to "Givin HIM something I can feel".  I tend to offer him control over only the particular areas of my life which I can hand over without feeling any pain from the removal.  We often give to the degree that we are still comfortable, feeling no pain :) I recently sleighed a thing in my life and left...
The fight
Osy was so awesome today. The key to completely "recklessly" abandoning to him is sleighing the things/idols that hinder our walk.  Satan would have us thinking "Oh I am being too extreme.  This does not REALLY need to be cut out…"  Oh no.  By hanging on, we are simply prolonging the deep peace and joy that the Lord will pour out into our lives once we hear that call...
Grace amnesia
Today's Oswald reminded me of a few things… Romans 1:16-17 -  Do I secretly believe that everything is up to me?  I need to on his power and grace all day long.  In this passage, Paul is not saying that the gospel produces power but that it IS the power of God coming to us in verbal form.  We get access to that power.  The same power that raised Christ from the dead to rescue the...
"God is not a passive observer in our lives while sinners and Satan beat us up...."
– John Piper
Paul! →
I have a Cortona reunion that night but who wants to hold down the blanket so that I can come and join??  We must see Paul, friends.
Coffee jig →
I was trying to think how I could express the pleasure that I just found in my wonderful morning cup of caramel coffee gooness.  Found it….
Hammer time →
A group of dancers wearing Hammer Pants flashmob a trendy store and surprise hipsters in skinny jeans.
MY relationships MY conversations..
"Our Lord's first obedience was to the will of His Father, not to the needs of men; the saving of men was the natural outcome of His obedience to the Father."  Oswald Chambers I so often step back from identification with God's interests in other people into my own personal sympathies with them.  I'm always ready with my own ideas that will meet needs, please,...
Who's in?
A free Rusted Root and Guster show this sat? Thinking about going later in the evening when it is a tad cooler. I have not listened to these guys in fo' EVA! http://www.yelp.com/events/atlanta-candler-park-midsummer-music-festival
Learning about abandonment
"Be reckless immediately, fling it all out on Him. You do not know when His voice will come, but whenever the realization of God comes in the faintest way imaginable, recklessly abandon. It is only by abandon that you recognize Him. You will only realize His voice more clearly by recklessness."  Oswald Chambers Wow.  This is what I am learning.  After being around the people of...
Don't take our Panda bears! →
Jackpot
What a miraculous reality… I am his and he is mine.  This makes me hate all of the things that I have done that hurt him, insult him, that function to do the opposite of shining his light throughout the world.  However, I can run through all of the hurt, suffering, and sin WITH joy in repentance… straight into his open arms.  We forget that this is what repentance should look like. ...
Chop 'em off!
The Oswald Chambers that I read this morning provoked some thoughts.  If anything is fundamental to our sense of security, self worth, identity besides our justification in Christ as his precious child, when that thing is threatened we will be shaken to the core.  Gosh I have experienced it in so many areas of my life.  John 15 says:...
Just found one of my favorite Seinfeld moments... →
Watch this! Elaine has hit brinking point with these women.  All they are interested in is prattling on about their children, their husbands, their fiances…  What is so awesome is her triumphant expression after she announces the most random line that she feels will shut them up.  She has surveyed all of the options (bolting, enduring, screaming, etc.)  The only option is "Maybe the...
Loving us real
I read an amazing Oswald this morning that reminded me of some things… Luke 19:41 it says that Jesus "wept".  The Greek word means that he is literally wailing.  I imagine streams of tears pouring down his face.  He so longs for people to come to repentance and faith that he wailed?  Wow.  He is just like us, not a stranger to sadness and longing, and on his way to sacrifice...
Nothing but the blood
I've never heard a more heart-wrenching description of Christ's death on the cross than this one found in When God Weeps by Joni Eareckson Tada and Steven Estes. I heard these words for the first time from Monte starkes while at the Gathering retreat this weekend.  We were all wide eyed by the end of the reading.  I tend to become desensitized to the magnitude of suffering that my...
I'm tired of hiding my sin!
This year, I am learning to live a transparent life before my friends, family, and world.  Gosh, how excruciatingly hard it is when the desire for approval (based on whether or not you have it all together) can enroach in on us and become so disorienting.  When that desire takes root, it can be pernicious to our grasp of a secure identity in Christ.  Because I am an extremely visual person, I...
He doesn't go away
I wish that every morning I would wake up and instinctively my first thought was to orient myself with him.  To find delight in the sweet fact that by his free grace I can now say "MY Father…"  I wish I would then rise and walk through my entire day, acknowledging him in everything, He and I on the same frequency.  However, sometimes I leave him at my morning chair with my Bible...
Escaping the sex trade in ATL →
Homey silence
Silence can be cold and deafening when you are completely alone.  However, I have found that sometimes silence can be solacing and can even revivify me in the still moments, late at night or early in the morning, when the presence of others is distant yet palpable.  Thursday night, I retired to my humble abode after a wonderful evening, fully aware that I would be the only creature stirring in a...
"If the whole universe has no meaning, we should never have found out that it has..."
"Are you a Christian Hipster?" Interesting.... →
"Why is this happening to me.... will this be...
http://www.youtube.com/watch?v=txqiwrbYGrs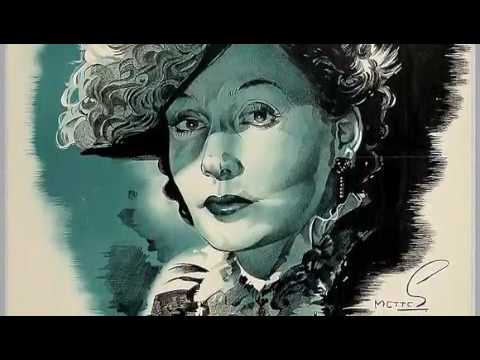 Reading through Mark...
Tim Keller on the gospel of Mark: "Everyone notices the abruptness and breathless speed of Mark's narrative style. Everything happens so quickly, all the statements and descriptions are extremely terse and direct. What do you think Mark is trying to get across?  First, "the world according to Mark is a world torn open by God"(Richard Hays). Mark immediately tells us Jesus is the Son of God....
Give me steel...
The best Christmas gift eva http://www.youtube.com/watch?v=fB9rhmeqELM&feature=related
Interesting.... →
Suckers like MYSELF
DANGIT!  They got me. http://consumerist.com/5105407/free-ipod-engraving-is-code-for-you-cant-return-this-sucker
Give me Jesus
I have been walking around in a cloud of Christmas spirit lately. Oh the jingles that can be heard out in front of every public place in every city and town!  Man oh man, the shiny, sparkly, red and green glory to behold EVERYWHERE!  Frank, Ella, Bing, and Nat still filling the air with fabulous Christmas tunes.  My gorgeous Christmas tree that puts all others to shame.  (No offense to those who...
Look at her gettin her "untz untz" on.... →
We get a KICK outta Christmas time!!!! →